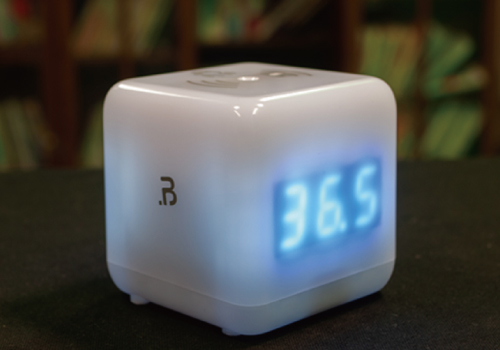 dotCube
Contactless cube type thermometer
Gun-type temperature measurements methods can be seen as impolite to customers, and face recognition devices are too sophisticated.
From the voice of users who think, "I want a simple screening device!" the dotCube was born.
With this, the temperature is measured by reaching out yourself rather than being measured by someone else.
・ Dual display that can be confirmed from the front and back
・ Easy and speedy temperature measurement in about 1 second just by scanning your wrist
・ Battery and USB connection charging, either can be used
・ A tripod can be easily attached with standard screw holes.
Easy temperature measurement by scanning your wrist with dotCube
① Hold your wrist over the dotCube main body
② Measure body temperature (about 1 second)
③ Body temperature displays with measurement sound
Contactless cube type temperature measurement (temperature measurement function for objects within 5 cm from the sensor)
Automatic detection of body temperature by infrared radiation
Dual LCD display with backlight (results can be viewed from both sides)
Automatic body temperature measurement (equipped with a switch function using a sensor)
Accessories: Instruction manual / Warranty / Security tag / USB cable This product is a non-contact infrared radiation thermometer.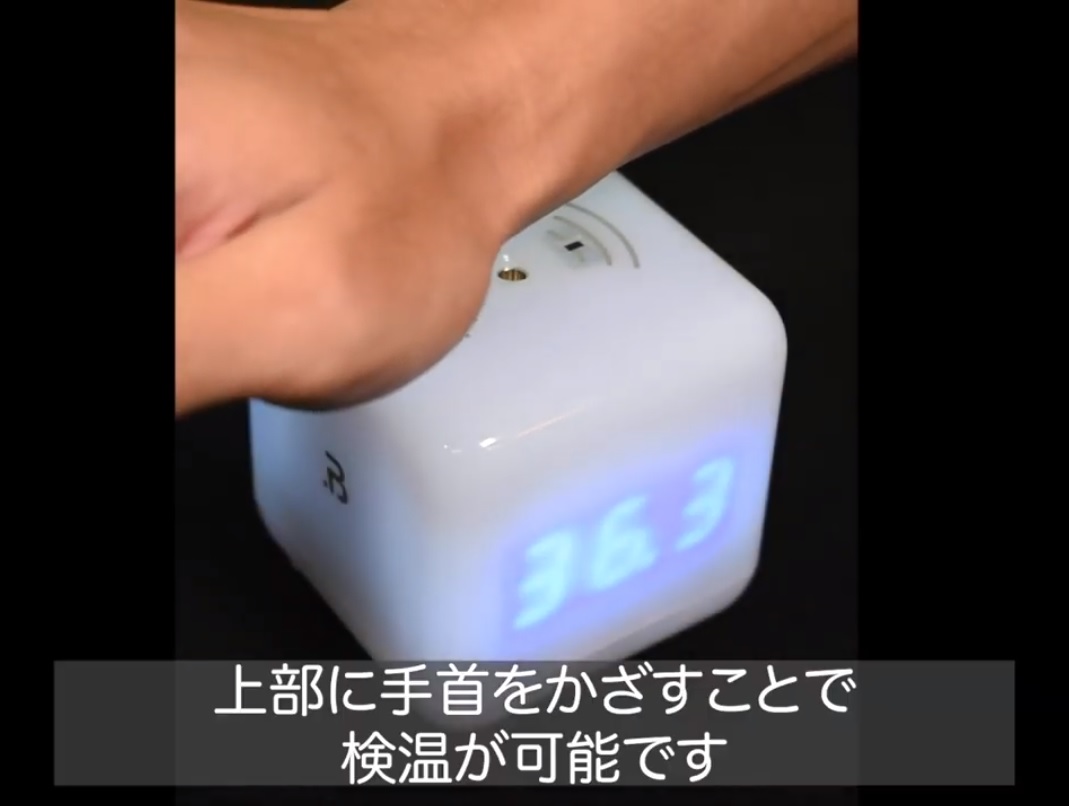 ◎dotCube検温記録レコードAndroid専用アプリケーション
GoogleのPlay Storeよりダウンロードをお願いいたします。
ダウンロードはこちら
⇒利用料無料
⇒BluetoothによりdotCubeから検温データを取得
⇒検温データはPDFやCSVのファイルで出力可能
Price 30,000 yen (not including shipping fee and tax)

87mm×83mm×83mm
Fever screening method, high-precision infrared sensor
Measurement time: ≤1 second
Measurement distance: 1 cm to 5 cm
Measuring range: 35.0 ℃ ~ 42.9 ℃
Measurement error: ± 0.3 ° C (It is not an error with body temperature, but an error when measuring surface temperature)
Operating environment: 16 ° C to 35 ° C / humidity <85%
Power supply Battery: Alkaline AA batteries x 3 4.5V, Power supply: DC5V 1A
Display: Dual LED digital screen
Connection screw holes: 1/4 ISO 1222
Product contents: Main unit, USB cable, security tag, specification explanation documents
Maintenance: 1 year sendback maintenance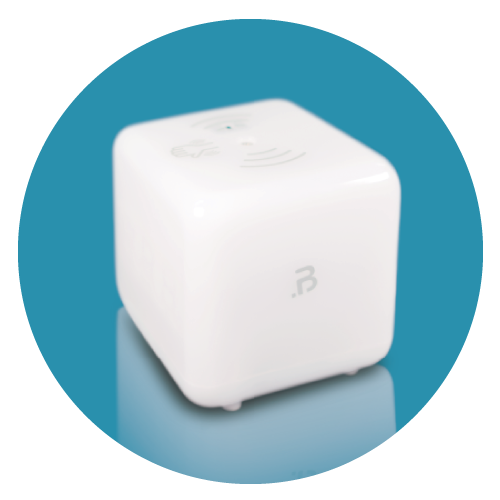 ◆ dotCube ◆
Buy online
31,000 yen (including shipping (Japan area))
Breakdown: dotCube (30,000 yen) + shipping fee (1,000 yen(Japan area))+tax10%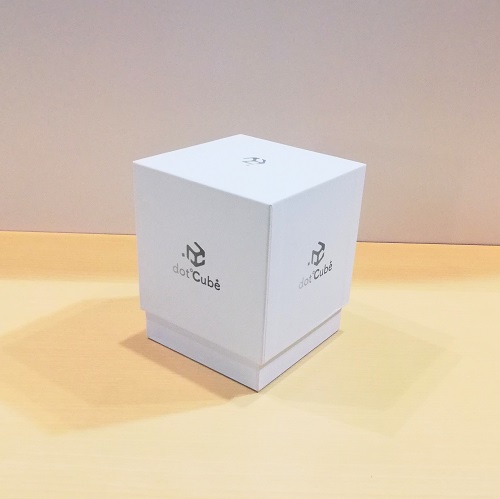 dotCube 30,000 yen (not including shipping fee + tax)
⇑
Please check the price, shipping fee, etc, click "Add to cart", and pay by credit card.

Credit card payment is using PayPal System
* PayPal is a simple and secure payment service. Millions of people trust PayPal to buy and sell.
Shipping to other area(Without Japan area)
If you would like a quote, are considering introducing it, or have any questions about the product, please feel free to contact us using the form below.